SCHOOL BOOK RENTAL SCHEME – YOUR QUESTIONS ANSWERED!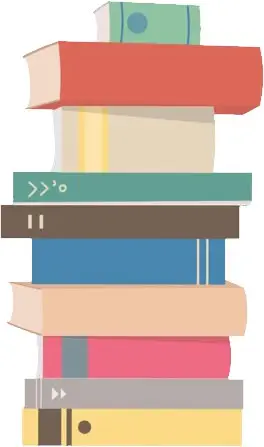 Ministerial Directive: Minister Quinn is now encouraging all schools to introduce a School Book Rental Scheme – Circular 35/91
What is a School Book Rental Scheme, and why set one up?
SBRSs are the most effective method of keeping the costs of school books to a minimum for parents and pupils. SBRSs address the cost of purchasing school books up front; pooling resources; paying costs over time – usually two to three years, through book rental fees.
How will it work?
The School and SBRS committee will source, cover and catalogue the books required for each year. In return for an annual fee, each child will receive the required books in September in time for the academic year.
What will it cost me? Is this an annual or a once off fee?
The scheme will cost €75 per child. It is an ANNUAL FEE.
How/When do I pay?
Payment will be collected from the beginning of May and the beginning of June. It can be made in one payment or weekly payments.
When can I collect our books?
All of your child's books and copies will be labelled and ready in their classroom on the first day of the school year.
What if during the year a book gets damaged or 'eaten by the dog'?
All Books are the property of the SBRS and all books should be returned in the condition they were received, however if a book is lost or damaged it must be replaced by you.
Is participation in the scheme optional?
No. The book scheme is being implemented right across the whole school as policy for everyone. After careful consideration by staff, Board of Management and Parents Association the school is following the advice of Minister Quinn as best practice "…to ensure the efficient use of school books and (to) minimize the costs for parents." SBRS are the most effective method of keeping the costs of school books to a minimum for parents and pupils.
What if I don't pay the Fee?
Books cannot be ordered without fees paid as the supplier needs payment. No Fee, no books in September.
Will the books be covered?
Long term text books will be covered, single use books (eg. Workbooks) will not. Parents should feel free to cover workbooks or copies if they choose.
Will I own the books?
No. All books are the property of the SBRS and all books must be returned to the scheme in June each year. Workbooks will be recycled at the end of the year.
Will I still get a book list in June?
No. All books will be supplied by the school.
What books are included in the fee?
All children in Junior and Senior Infants will receive all textbooks, workbooks, copybooks and Bun Na Cainte licence (Not included: plastic folders, pritt stick, wistable colours, 2 pencils, rubber and topper). All children from 1st – 6th class will receive textbooks, workbooks and copybooks (Not included: plastic folders, pritt stick, 2 biros, 2 pencils, rubber, topper, colours and mathematical sets).
Please note a sufficient amount of copybooks are purchased per child, if your child's allocation of copybooks runs out these will have to be purchased by yourself.
Who is administering the School Book Rental Scheme?
The SBRS is being organised by the Principal and staff.
What can I do to assist in the successful setup of the scheme?
Prompt payment of fees.  Keep your child's books in good condition.
The donation of second hand books no longer required.
What are the actual advantages of the SBRS for me?
Curriculum Change – Change in Curriculum protection. The SBRS will absorb the cost of book changes in curriculum.
Cost Saving – One annual fee will cover all books/workbooks/copies etc.
Convenience – No parking costs/Online ordering/Book covering/Errors and returns.
Standardisation of Books for all – a fair system.
For our Green Schools – reduce and reuse school books
How do the staff feel about the SBRS?
A SBRS eliminates the normal confusion that can lead to several weeks of lost time for teachers- if children have the incorrect book due to confusion over publishers, difficulty obtaining a particular book, waiting for a reprint etc. Incorrect stationery is very frustrating – B2 or 4 copies, A11 or 12, Sum copies, Hardback, Reporters Notebook, Project Copies, Nature Copies etc. This scheme should ensure a smooth and hassle free transition back to school for our children and teachers, allowing the new school year to start on time.
Will I label my child's books?
All books will be labelled by the school with your child's name.
What happens to the books at the end of the school year?
All books will be returned in June of the following year.
If halfway through the school year, for whatever reason my child leaves the school do I get a refund and what happens to the books?
The books are the property of the SBRS and need to be returned and with regard to a refund, arrangements can be made given personal circumstances.
The SBRS Committee – Mr Billy O Connor – Principal, Staff: Deirdre Aherne, Valerie Murphy and Sinéad Harrington